I just ordered all of Michael's birthday presents. They should be here in time, or at least I hope so. I'm actually so excited for them to arrive. They're so amazing I want them for myself. Honest, they're the best presents in the world. Even better than...
Zabimaru replica sword from Bleach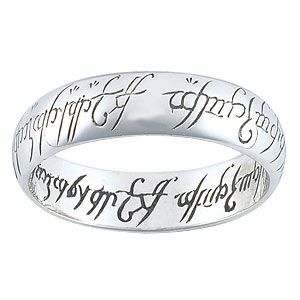 The One Ring from Lord of the Rings
Pending limited edition Star Wars Xbox 360 console.
[I'm pre-ordering it as it's currently unreleased.]
Full set of Dragon Balls from Dragon Ball
And anything else I've handmade him combined. Even greater than sex. Fuck, I'm actually amazed at how awesome I am at getting him presents. He is going to lose his shit when he sees all of it. I can't wait !